What's The Difference Between A Dermatologist And An Esthetician?
A healthy diet and proper skin care regimen may not always be enough to keep your skin at its best. Sometimes you need the expertise of skin care professionals to achieve healthy, beautiful skin. Dermatologists and estheticians both provide skin care knowledge and specialized procedures. What's the difference between them?
Dermatologist
A dermatologist is a doctor who has completed four years of undergraduate work, four years of medical school and several years of residency at a medical facility. A dermatologist may also receive additional education and training in a specialized field. As board-certified specialists, dermatologists are medical and surgical experts on concerns related to the health and beauty of your skin, hair and nails. Dermatologists typically practice in medical offices or medical spas.
Dermatologists are trained and authorized to:
Diagnose and treat skin disorders, diseases and abnormalities such as:
Acne
Skin cancer
Rosacea
Psoriasis
Skin infections as the result of viruses (such as herpes)
Write prescriptions based on knowledge of skin care pharmaceuticals
Perform surgery on skin abnormalities
Perform cosmetic procedures including:
Lasers
Injection of fillers
Botox
Prescription-strength chemical peels
Spider vein treatment
Medical micro-needling (if they complete special training)
When should you see a dermatologist?
Once a year for a skin exam. Everyone should visit a dermatologist annually for early detection and treatment of skin diseases, particularly skin cancer, even if you don't have any current skin concerns. Go more often if you see any new or changing lesions/moles/birthmarks.
If a rash is painful or spreading, especially if it starts after taking a new medication
If you have severe acne that isn't clearing up after a couple months of over-the-counter treatments
If you have skin cancer, psoriasis, rosacea or skin infections
Before scheduling a procedure such as microdermabrasion, to be sure the procedure is healthy for your skin. Microdermabrasion may contain products such as salicylic acid that can cause an allergic reaction.
For more complicated cosmetic procedures such as Botox or laser hair removal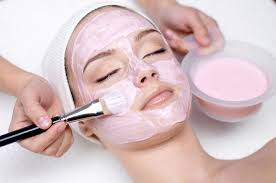 Esthetician
An esthetician is a skin care professional who has attended a trade school and passed a state board exam. Passing the state board exam gives the individual a license to practice in that state as a standard or medical esthetician. Most esthetician programs take three to six months to complete 250 to 1,500 hours of training, depending on the state. Estheticians may work in spas, salons or medical settings under the direction of dermatologists.
Estheticians are well equipped to handle skin cleaning and facials. Estheticians are trained and authorized to do:
Skin analysis
Facials
Microdermabrasion
Aromatherapy
Body wraps
Makeup application
Masters licensing requires more training and prepares the master esthetician to perform laser hair removal, some types of chemical peels and laser skin resurfacing. Master estheticians may work under a dermatologist in a medical facility.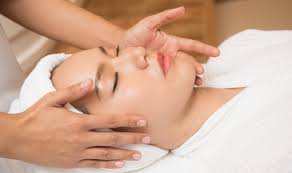 When should you see an esthetician?
To determine your skin type and establish an appropriate skin care regimen accordingly
For facials, aromatherapy, microdermabrasion or body wraps
To maintain your skin following assessment and treatment of a skin condition (such as acne) by a dermatologist
Dermatologists and estheticians often collaborate, and their practices complement each other. Dermatology practices may employ an esthetician for facials or assistance with skin care recommendations. Patients who start by seeing a dermatologist for assessment and treatment of acne or other skin conditions may then visit an esthetician for maintenance, such as facials. Estheticians who recognize skin abnormalities such as lesions refer their clients to a dermatologist for evaluation and treatment. Some large dermatology practices may have a medical spa associated with them. In this case, the dermatologists have probably trained the estheticians. Medical spas combine the luxury of a spa with the medical oversight and expertise that promote healthy skin.
Responsibilities of Dermatologists vs. Estheticians
Although dermatologists and estheticians both work with people's skin, the similarities in their work are superficial. They have appointments with people, and as part of their duties they will inspect a patient's skin. Dermatologists use medical tests and data to diagnose patients and make decisions about how to treat their condition. They may also perform surgery or other medical procedures to treat patients. Estheticians are focused on the appearance of a person's skin and may help identify issues such as unwanted hairs or acne. They may remove hairs, advise clients on how to properly clean their skin and give clients treatments such as peels.
Dermatologists
Dermatologists are medical professionals, and they must have a medical degree and license to treat patients. They may also need to complete a residency or internship and earn certification to specialize as a dermatologist. Dermatologists may opt to focus on procedural dermatology, which involves performing surgical procedures to correct skin-related issues, or other subfields such as pediatric dermatology, which involves treating children with skin conditions. They spend their careers working with patients with skin disorders, including eczema and skin cancer. They may work in medical offices or clinics, and are usually able to primarily work regular daytime hours.
Job responsibilities of a dermatologist include:
Performing patient examinations
Conducting and/or ordering medical tests
Diagnosing patients
Operating on patients
Developing a treatment plan
Referring patients to other specialists when needed
Estheticians
Estheticians are beauty care professionals who focus on the appearance of the skin. They are required to complete a postsecondary training program and be licensed. A high percentage of estheticians work in personal care, while some may also work in health stores or other retail locations. It's common for them to work during the day and evening, and they may work during the week and on weekends.
Job responsibilities of an esthetician include:
Examining their clients' skin
Explaining ways to treat blemishes and other issues
Recommending products and makeup
Applying facials or cleaning clients' skin
Removing hair
Performing tests