How to Pack for a Long Distance Move
Planning a long distance move? Packing is often the most despised part of moving. It's time-consuming, tedious and stressful. However, it's important to stay organized and properly protect your belongings to prevent damage to your goods. The following tips will help you prepare to pack your home for the long distance drive to your new home
Downsize your belongings before moving long distance
Long distance movers craft your estimate based on the volume of your goods and the distance you are traveling. If you have a house full of unnecessary items and useless junk, sort through and purge belongings to keep your moving bill manageable. Not to mention, the less you have, the less time it will take to organize and pack
To lighten your load before tackling your packing, you can:
Have a garage sale or sell stuff online before you move to make extra cash for moving-related expenses
Give furniture, clothing and knick-knacks to friends and family
Donate unwanted items to charity for those who are in need
Use professional supplies for long distance moves
While your belongings can easily be damaged moving locally, long distance moves only increase the risk. Your prized possessions will be traveling on the truck for miles. They may be handled several times and transferred to other trucks or temporary storage along the route. To ensure your goods arrive without a scratch, it's imperative to only use high-quality, professional moving supplies.
Stay organized when moving long distance
It's important to manage your time during a move. Packing can quickly become a chaotic affair. Turning a household worth of belongings into stacks of neatly packed and organized boxing is no simple task. Packing takes time, and you will have to continue living in your home as it slowly transforms into a sea of cardboard containers. How will you ever keep track of what you have packed and what you haven't? What if you need something after it's taped away in who knows what box?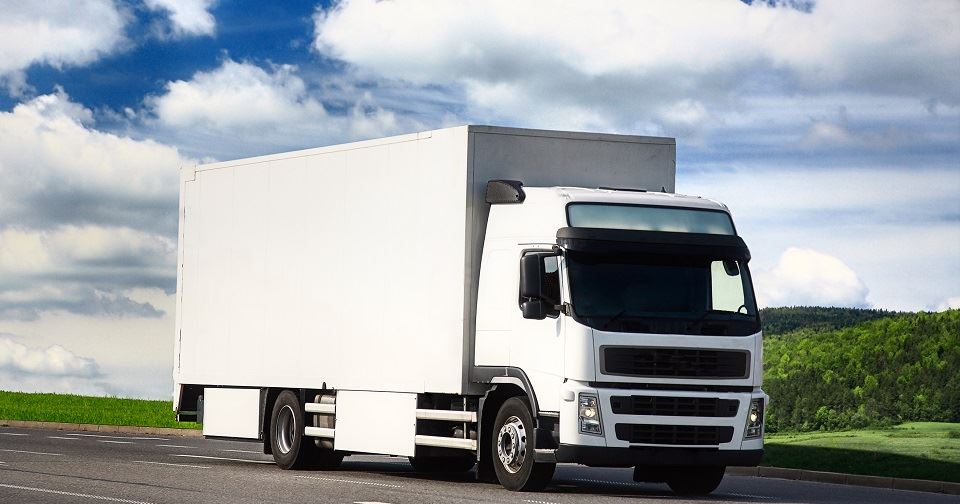 LONG DISTANCE MOVING TIPS
Preparation is the key to success when it comes to a long distance move as it will help you avoid pitfalls associated with a long distance move. That is why it is a good idea to prepare well before your long distance move. If you are planning a long distance move, this article will help you by giving you long distance moving tips. So, without further ado, here are tips for a long distance move
Look for A Good Moving Company
Hiring the right moving company can help make a long distance move a smooth process. It is good to take your time when looking for a moving company so that you can choose the right one. Keep in mind that all moving companies are not created equal. Request moving estimates from different movers so that you can find one that offers affordable prices.
Create an Inventory List
Make a list of all the items you will be shipping. This will help you get an accurate price estimate from the long distance movers you hire; help you stay organized while packing your belongings and enable you to track your belongings along the journey. Create the list by going from one room to another, writing down all the things in your house. Once you check an item off at the start of the journey, you will not have to worry about whether it was shipped.
Label Each Box While Packing
If you are packing on your own, consider labeling all your boxes. Label the moving boxes according to the items inside and the room it should go in your new house. Doing so will make unpacking easier and make it easy for your movers to know the room that a certain box should be taken to.
Ensure that Everything Is Packed Properly
It is very important to ensure that all your belongings are packed properly with the correct boxes, wrappings, and tape. This will help you have peace of mind as you can be sure that your items will arrive safely. Look for boxes, newspapers, and tape to ensure that you have all the materials you need to pack your belongings ahead of time. Also, ensure that all your items are well cushioned inside the boxes and packed to the top. The boxes should also be strong, dry, clean, and infestation free. Keep in mind that packing is important to the success of a long distance move. So, ensure that it is done properly.
Long Distance Moving Packing Guide
Moving long distance is a pretty demanding task, but if you take the time to carefully plan your move prior, you can remove a lot of the stress that comes with it. Whether it is your first long distance move or if you are experienced, it never hurts to be prepared. Here is what you should know about moving long distance, and how you can remove a lot of the hassle that comes with packing.
Do Not Sacrifice Quality for Convenience
To ensure protection, do not settle for cheap, used boxes that can tear apart or be damaged during transport. Instead, invest in high-quality, durable ones. The best way to go about this is to treat packing as if you are storing something for long term. If you think like, this, all of your materials will be safe and secure. It may be cheaper to get boxes of inferior quality, but at the same time, you will be sacrificing the security, and the trade-off isn't worth it.
Remember the 60/40 Rule
Whether or not you are driving a moving truck, having the 60/40 rule in place is very important. The 60/40 rule refers to the weight distribution of all of the boxes that you have on board. This means approximately 60 percent of the weight should be towards the front of the trailer while the remaining 40 percent should be centered at the back. This makes recovery more manageable and reduces the amount of sway during the voyage.
Label!
This seems like a common-sense step, but unfortunately, it is a step that many forget. You will unload many boxes, and it would highly behoove you to know which boxes belong where for your own convenience. Therefore, you should take a marker and write clearly and legibly what is in each box. You can either label each box individually, or if it is more comfortable with you, label one box as a category and have every other corresponding box in one specific area. Do what suit your needs, but please do not forget to at least make some labeling to make unpacking less of a trouble.
Save the Best For The Last
Another good rule of thumb is saving packing the essentials for last. Non-essential items such as books, games, accessories or other objects you don't use frequently typically go toward the bottom of the box. Objects that have higher importance should be placed at the top to prevent searching heavily for them later.
Best Long-Distance Moving Companies
Moving long distance is always a stressful experience. To help you out, we researched more than two dozen moving companies and reviewed the best of the best for your next move. Keep reading to find out which long-distance movers we recommend.
HIRING MOVING COMPANIES DURING COVID-19
All of our top moving companies are currently open for business. For status updates and to find out what each company is doing in response to the coronavirus
While there is no official moving industry definition for the term "long distance," most companies use it to refer to moves longer than 100 miles. This can include both in-state and cross-country moves, but it doesn't include international moves. Any move within this 100-mile range is considered "local." If a move you thought was long distance is actually a local move, we can still help
Some companies won't move specialty or bulky items like pianos, hot tubs, and boats, but will handle almost anything to you own. Moving these items costs extra, of course, but it beats coordinating with yet another company just to get your baby grand to your new home.
It has competitive pricing
Considering its strong reputation, variety of services, and years of experience, you might expect to charge premium rates. But we've found the company's prices to be very competitive compared to other long-distance movers.
Your Comprehensive Guide to Long Distance Moving
Moving, whether up the street or around the world, is a major transition for most. With the proper planning and preparation, and of course the services of an experienced, professional moving company, the process can run seamlessly, with a minimum degree of stress.
Long distance moving, especially, brings with it the added tasks of coordinating the transportation of your most prized possessions, either by land, sea or sky, sometimes a combination of all three. From the many valid reasons to go pro to the necessary tasks to be completed leading up to and including the big day to how to go about packing for the long haul, we have put together a comprehensive guide to everything you'll need to know before you begin.
Once you've settled in to your new home, there may be some lingering emotional upheaval left to be dealt with, especially if you are moving on your own.