Auto Repair Marketing
The best marketing ideas for auto repair shops are the ones that increase your referral business through word of mouth. You can spend money on TV ads, SEO and PPC campaigns, and even direct mail, but investing a small fortune on marketing channels that don't grow your word-of-mouth business isn't worth the cost. Auto repair and specialty shops need to invest in low-cost marketing ideas that target past and present customers. Keep your business in their minds, and you'll increase your new customer referrals.
Traditional marketing is focused on converting people who don't know you into customers. Promoting your business to new audiences who haven't heard about you can yield results, but it is a very expensive approach. Marketing that reaches out to the people who have already done business with you means referrals. The power of referrals is incredibly strong.
Here marketing ideas for auto repair shops to help increase their word-of-mouth referrals.
Use Email Newsletters to Keep in Touch
Email newsletters are the best way to stay in front of your customers. Rather than sending email newsletters that do nothing but promote your business or ask customers to promote your business, send emails that entertain or inform your audience. Content marketing through email is a great way to keep your customers engaged without selling to them. 90% of consumers find custom content useful, and 78% believe that businesses that deliver custom content want to build a good relationship with them. Instead of sending the same 10% off coupon month after month, consider writing an email newsletter talking about a helpful piece of advice.
Thank People for Their Business
It's a simple idea, but a thank you goes a long way. Remember, your focus is on making sure your existing customers tell their friends about you. The more you make every experience they have with you memorable, the more comfortable they'll feel recommending you to their personal networks. If you're wondering how you can thank your customers, we have there are plenty of thank you gift ideas. These thank you gifts often turn out to be long-term investments that become word-of-mouth referrals for years.
Be Social
You need to share information on your social networks that help and entertain your customers. It's all about having a business presence online that people want to follow. Maybe you found a blog post comparing the best DIY waxes for your car. Your Facebook business page needs to be filled with helpful, interesting and relevant content. This will brand you as an expert in what you do.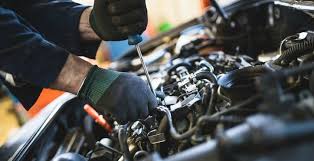 Website
When talking about auto repair shop marketing, it only makes sense to start with your website. Your website is the hub of your auto repair shop's marketing activities. If your marketing was Disney World, your website would be Cinderella's castle.
Every other place you market points back to your website.
Your email marketing – it links back to your website
Your social media – it links back to your website
Google – it BETTER link back to your website
Even direct mail – yep – it should direct people to your website
And those are just a few examples of things that will link back to your website. There will be many more Your website is often the first impression people have of your business. Even when a loyal client recommends your shop to someone, they will usually check you out online before trusting you with their car. You get the point. Your website is arguably the most important part of an auto repair shop's marketing.
Client Centric Content
As business owners we tend to want to share every accolade we've ever received. We want you to know about our grandfather who started the business 60 years ago. We want you to know how he started it, why he started it, and the entire history of the company.
There's a place for that, but it's not front and center.
Do you know what your potential customer wants to know? They want to know:
What do you do?
How will it make my life better?
How do I do business with you?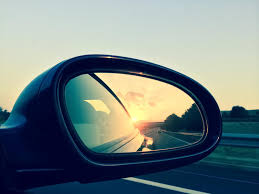 Do the Social Media Thing!
Yes, you need to have a Facebook Page so you can interact with your market. Sounds difficult, if you've never done it, but it's really not the chore it might seem. If you have a teenager in the family ask them to help you or find someone local to do it for you. When you write some tips out for your blog, post them to your Facebook page. You do not need to be on every social media platform, Facebook is the big one and you should be there.
Coupon Advertising
Price out how much it might cost you for 1,000 impressions on the back of your local supermarket's register receipts. You can also do flyers, mailers, or handouts in the local newspaper, or the local coupon book. People love to feel they are getting a deal so coupons are still a relevant marketing medium. Add printable coupons to your website and to your Facebook page.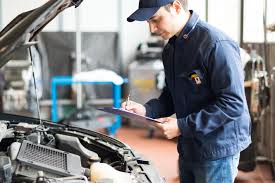 Capture some of the 95% of leads visiting your website
Your website isn't just a place for your prospects to visit you online…
It's actually a MAJOR part of your auto repair and body shop promotion strategy.
Consider this:
95% of your prospects will visit your website before making any decision to buy from you (or not).
So your website must immediately communicate the following:
Who you are
Which services you provide
That you're a real (credible) business
And how to contact you.
If your website seems confusing or cluttered, your prospects won't stay on it long enough to figure out how to contact you, and they'll just leave.
Build Customer Referrals
Word of mouth is still a strong way to get new customers. Offer your loyal customers a gift of some kind for each and every new customer they send you. This can be in the form of a discounted oil change or a gift card for a local restaurant. Ask the restaurant if you can have an ad in the menus, or somewhere else in the establishment if you use them.
Early Bird Dropoff Information
Many of your clients will want to drop their car off after hours. You can make it easy on them by putting Early Bird dropoff information on your shop's website.
Create a form on your website that they can fill out with all of the information you need.
Customer Name
Phone Number
Email Address
Preferred method of communication
Describe why you are leaving your car with us today
Then tell them to simply write their name on the envelopes provided at the drop slot, put their key in the envelope, and drop it in the slot. Put a picture of the drop slot on the website. Even have a diagram of where it's located at your auto repair shop if it's not completely obvious.