HOW TO PAINT THE EXTERIOR OF A HOUSE USING AN AIRLESS SPRAYER
PROJECT OVERVIEW
Update the look of your house with a fresh coat of paint. sprayers are easy to use and you'll finish in a fraction of the time it takes to paint with a traditional roller or brush.
Safety Notice: Whenever operating spray equipment, take proper safety precautions, stay alert, and be mindful of potential hazards. Wear protective gear such as gloves, safety glasses/goggles, spray sock (hood), hat, proper footwear, dust masks and respirators. Make sure there is adequate ventilation. If you're painting in the vicinity of appliances, turn them off. (See Safety Precautions in your Sprayer Operation Manual.) Always refer to the specific instructions and safety procedures for the spray equipment you are using.
SUGGESTED TOOLS & EQUIPMENT
Magnum, or TrueCoat Paint Sprayer (visit Paint Sprayer category page to compare models)
Paint/Stain
Spray tips – a wider spray pattern for large surfaces and narrow size for smaller surfaces (see tip selector)
Empty buckets for priming sprayer and cleanup (two needed)
Stir sticks
Paint strainer bag – helps prevent tip plugs and provides a better finish
Tarps, drop cloths, or plastic sheeting
Masking tape
Paint brush for touch-ups
Magnum tip extension (optional) – for hard-to-reach areas that would otherwise require a ladder
Pressure roller kit (optional)
Additional airless hose sections if needed
Spray shield
Pump Armor storage fluid (see pump protectant product details)
Cleaning rags
Stiff nylon brushes for cleanup
Safety and protection equipment – safety glasses/goggles, dust mask/respirator, spray sock or hat to cover head
GETTING STARTED/PREP
Before you paint the exterior of a house, it's best to start by moving all outdoor furniture or any other items such as a grill away from the area to be sprayed. Allow plenty of space for your tools and equipment. Tape off any trim, and cover any surfaces you don't want sprayed such as windows or shrubs with plastic

Use a pressure washer and cleaning solution to wash the entire exterior surface, including any eaves or soffits, that are to be painted. Allow surface significant time to dry.
Remove any dirt, mildew, or mold, and scrape off any peeling paint.
Repair any damaged siding, soffits or trim. Drive any loose nails flush. Sand any rough surfaces and caulk gaps as needed.
EXTERIOR PAINT SPRAYING
Select the spray tip that's best suited for the paint you are using and the surface to be sprayed. Be sure the tip's hole size does not exceed the maximum capacity of your sprayer (see spray tip info). If you're using paint from multiple containers, mix it together in an empty 5-gallon container to ensure consistent color even if small color differences exist between individual paint cans.
If you don't have a lot of spraying experience, choose a flat surface such as the side of the house or other area that won't readily be seen to begin on. Start at the top of the area and work your way down, first spraying any eaves or undersides of any overhangs. The direction you will spray depends on the construction – as a general rule, spray any exposed trusses, wood beams, or boards by aiming the spray fan pattern to follow lengthwise.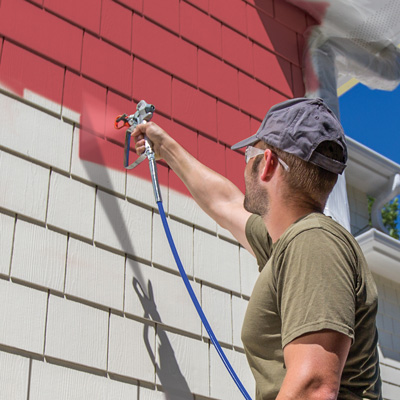 Home Painting Apps
Technology has been playing a role in the way we approach home improvements and DIY for generations. However, it's only as of relatively recently that we've begun to explore the true power and potential of the devices sitting right there in our pockets. It's hard to believe, but one of the biggest sources of help and inspiration for your next home paint job could turn out to be your smartphone!
All over the world, software developers are frantically throwing mobile apps in all manner of guises — all with the same primary purpose. From color-selection to choosing the right themes for your home's interior and so much more, it's almost like having your own interior design team at your fingertips at all times. And when it comes to taking inspiration from your surroundings…well, let's just say it's never been easier to convert your exterior or interior house painting ideas into reality.
Work with the right apps and the days of endlessly experimenting with sample pots might well be over! So with this in mind and to help make sense of the thousands of apps all gunning for the same glory,
First up, one of the very best apps on the market right now for experimenting with a world of colors is Paint My Place. Particularly effective when used with the home's exterior, it's basically an app that makes sample pots and paint swatches redundant. All you need to do is take a picture of any area of the property's interior or exterior, in order to get busy with endless colors and schemes. It features a huge selection of colors from the biggest paint brands in the world, in order to give you an accurate idea of how each would look if you went ahead and used it.
Offered free of charge courtesy of Home Depot, Project Color definitely lives up to its name. The app has been designed around three primary functionalities — See It, Match It and Find It. As the names suggest, it's all about seeing your rooms with the color schemes of your choosing, matching colors for total cohesion and finding the colors of your dreams with ease.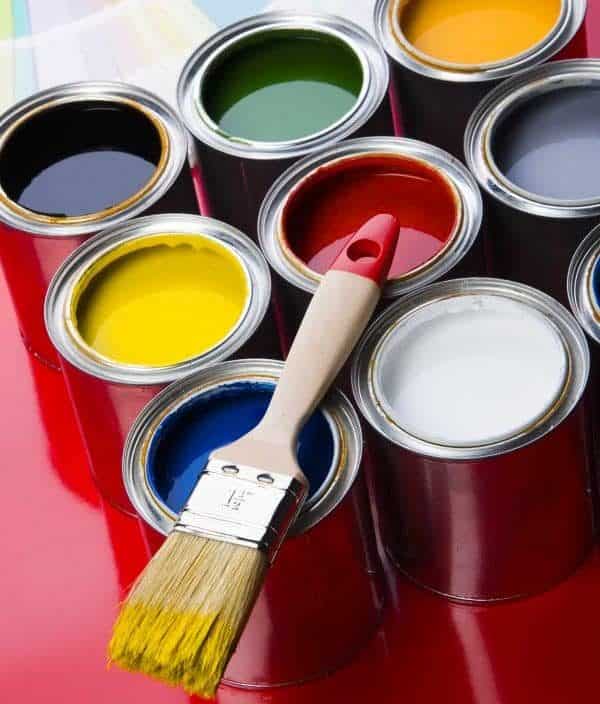 Perfection Painting
Eco-friendly products for exterior and interior painting are getting a lot of attention these days and rightfully so. Saving the environment means eliminating those harsh and harmful chemicals anywhere can, and that includes the paint that use. Moreover, build a much healthier home for our family if use paints that are devoid of volatile organic compounds (VOCs), which are emitted as gases from a number of solids or liquids. These harsh gases may have long- or short-term effects that can adversely affect health as these can stay in your house for several years especially since VOC concentration can be up to ten times higher indoors compared to outdoors.
There are a number of paints you can use for your interior painting projects that are friendly to Mother Earth. Probably the most common in this category is the clay paint. Made from earth-based minerals and solvent that is mostly water, this type gives your home that earthy look and feel.
Containing a protein called Casien is milk paint used for painting interiors. Casien, when separated from milk and then mixed with clay, water and powder, forms a thick paint that definitely has no harmful effects to the environment.
Another notable eco-friendly product is lime wash, which is made from calcium-based minerals. When combined with water, it makes a simple natural paint. This type of paint can be used for your home's interior and exterior although it only works for materials such as wood, plaster, brick and concrete.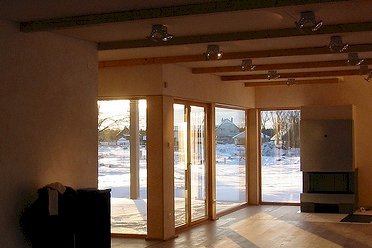 important things to take into account before painting your exterior
Though it may not seem like it some days, spring is just around the corner – and there'll be no better time to hit the 'refresh' button. While the change in seasons always offers a natural opportunity to declutter the interior of your home, spring is also a good time to give the exterior of your property a good clean, a fresh lick of paint and a whole new look.
Painting the outside of your house is a big undertaking that can require some foresight in order to get it right. Now is the perfect time to start planning so that you'll be well prepared when the mercury finally starts to rise.
Existing conditions
Proper preparation is the most important consideration that will affect how good your home ends up looking – and how long it will stay looking good. Start by taking a walk around your property and assess the condition of your exterior, checking for any damage. If there are materials or sections that will need replacing, now's the time to book your contractor to get the work scheduled in for spring
Most exterior surfaces will have also mould and possibly moss growing on them. Unfortunately, it's not enough to remove moss and mould without first killing it as any residual spores will simply grow back underneath, and through, the new paint
all wash cars regularly, but homes don't enjoy the same treatment. Ensure that the outside of your home gets a proper bath to remove contaminants, such as dirt, salt, mould residue (now it's been killed), as well as poorly adhered paint and chalkiness, from old painted surfaces.
CAN I USE HOUSE PAINT FOR FINE ART?
How does house paint differ from artist paint, and why shouldn't I use it for my paintings? For this post I want to examine the characteristics of house paints, how they differ from artist paints, and explain why they are not directly interchangeable. There are two main reasons why you might use house paint for your art. One reason is to save money by using household emulsion paint to prime your canvas. After all
maybe you want to make a comment about high/low culture, and juxtapose the mass-production aesthetic of lifestyle colours with your personal expression. You can use house paint for your art, but household paint and artist's paint are by no means a direct match for one another.
The Function of Paint
Let's think about this logically. House paint is for painting domestic interiors and exteriors, while artist paint is for painting works of art. How they are made is specifically tailored for their intended use. So if you are going to start using house paint in your works of art, you need to be prepared for the fact that it will always possess the characteristics that painters and decorators seek. Characteristics such as flat, even colour in a range of pre-mixed hues. Colours that are easy to live with when applied on walls from floor to ceiling.
How Artists have used House Paint in the Past
When an artist such as uses household gloss paint, she does so to reference contemporary culture – colours that reflect our lifestyles, advertising, consumerism. She paints shapes onto canvas with crisp edges, stripes and shapes, that remind us of buildings, slogans, and machines.
uses household enamel to paint his large scale canvases. He does so in pursuit of the sublime. The work suggests that the artist is interested in combining the 'lifestyle ideals' that are suggested by house paints with an intuitive way of working