Checklist: Pre-Purchase Inspections and Searches For Home Buyers
checklist of house inspections and searches you need to get when buying a house, unit, or apartment. Pest inspection, building inspection, title searches, and more.
From pest inspections to title searches, there's a lot that needs to happen between viewing a property in person and settlement day. If any of the searches or inspections reveals major problems, it is usually possible to withdraw your offer before settlement of the purchase contract.
Personal Inspection
Having made your shortlist from real estate websites or storefronts, you should arrange to do an in person pre-purchase inspection all of the properties you're interested in. The real estate agent or seller will let you into the property and point out any selling features of the property.
If possible, always take someone else along with you when you go to inspect properties. Having that second pair of eyes can help you pick up defects – and benefits – you might otherwise miss. checklist for buying a house and checklist for buying a unit both list things you need to check or at least ask about during your personal inspection, such as the following:
Is the property close to facilities that are important to you? (e.g. schools, public transport, public parks)
Are any of the bedrooms west-facing so that they get very hot during the day?
Are the building and roof structurally sound? Does the gutter have any cracks that would let rainwater damage the building walls?
Is the neighbourhood noisy?
Does the property get enough natural light?
What's the water pressure like? Any leaking pipes under the kitchen sink or in the bathroom?
Is there any sign of termite activity, mould on the walls and ceilings, or rotting floorboards hidden under carpets or rugs?
Do all of the hinges on doors, windows, and cupboards work?
Try the light switches – does the electricity seem to work okay or do the lights flicker?
What does it smell like?
Did you see any construction going up nearby?
Are there enough carparks?
Is it in a flood zone?
Will the council rates, utilities (water and gas), home insurance, and car insurance be more or less than you are paying at your current place?
What are the apartment strata ownership costs (body corporate fees and levies)?
What are the current vacancy rates? (important if you're buying as an investment)
There are some rare cases when you'll be forced to move somewhere without seeing the property first, such as if you're moving interstate or overseas for work. But it's always a better idea to rent rather than buying if you have to move somewhere sight unseen – if it's a mistake, it's less permanent. If you have to buy somewhere without seeing it, a buyer's agent can stop you from making an error based on beautiful real estate photos.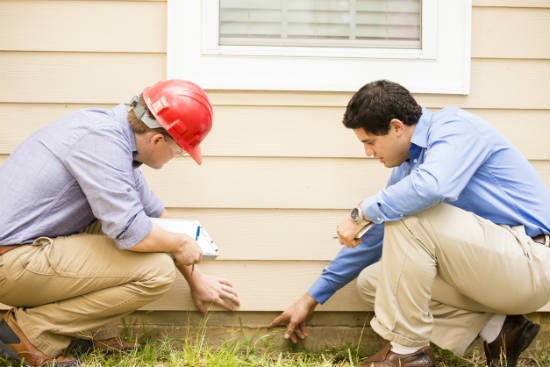 Home Inspection Checklist
This inspection checklist provides a way to make notes about the condition of important features in your home, room-by-room. Before doing a walk-through, see some of the resources listed below to learn about what types of things to look for as you are doing your inspection.
Important: This checklist is for personal use only. It should not be used in place of an official home inspection. This list may not be comprehensive. Contact a qualified ASHI certified home inspector for an official inspection.
Pre-Purchase Building Inspection
The naked eye alone cannot tell you all the faults in a property. Every buyer should enlist a qualified building inspector to do a pre-purchase building inspection of aspects including the following:
Plumbing is intact
Doors and windows can open and shut
Loose or damaged roofing, gutters, and downpipes
In-roof and under-floor crawl spaces are structurally sound
Fences and retaining walls are structurally sound
Garages, carports, and garden sheds are structurally sound
Rising damp
Surface water drainage around property and driveways
Asbestos
Termites
A pre-purchase building inspection can be done by a licensed builder, a surveyor, or an architect. It is generally recommended that you find a third-party professional to do the inspection, rather than one suggested by the seller.
Almost every house has some imperfections, and the vast majority will be fixable. If you know about these defects before you buy, you can negotiate a lower price and save the money to prepare for repair costs down the track.
The Basics of Home Inspection
When buying a home, one part of the process is to have a home inspector check it out for any problems. home inspectors evaluate the systems in your home, including plumbing, the attic, basement, roof, and more. They provide a report so that you know what you're buying and what condition it's in.
While it's not legally required, it's important that you hire a home inspector. Although you will be responsible for the cost, you do not want to rely on a seller to provide you with information about the home. Even if he or she is honest, the inspector may find things the seller does not know.
What to Expect
an inspection is not an appraisal and does not guarantee that the home complies with building codes. They also warn that no home inspection should be considered a "technically exhaustive" evaluation.
Here are just some of the things a home inspector will normally check. (Note: this is not a comprehensive list.)
Grounds – Including driveway, porches, steps, fences, retaining walls.
Exterior – Basement/crawlspace/slabs, finish, siding, chimney, gutters, windows.
Foundation – Joists, vents, type of insulation, HVAC, wiring.
Attic – Access, trusts, ventilation, HVAC, wiring, insulation.
Electrical – Outlets, fixtures, GFCIs, grounding.
Plumbing – Lines, leaks, flow, drains, disposal.
Interior – Walls, doors, floors, fireplace, smoke detectors, carbon monoxide detectors.
Bathrooms – All plumbing and electrical, drain operations, vents.
Kitchens – Appliances, anti-tip devices, ventilation, cabinets.
WHAT TO ASK A HOME INSPECTOR
Also, it's important to know that home inspectors are not required to report on wood-destroying insects (termites), environmental contamination, pools, spas, detached structures, or cosmetic issues. Some will cover those areas, however, so it's important to ask about those items if necessary
The Home Inspection
A satisfactory home inspection is a major component of purchasing a home. The buyer selects a licensed home inspector and pays for the inspection. The home inspection will be an additional cost of a few hundred dollars, but can give you the confidence that you know as much as possible about the property.
Do I need a home inspection?
Buyers should rely on an accurate home inspection to maximize their knowledge of the property in order to make intelligent decisions before entering a final agreement to purchase the property.
A home inspection, conducted by a licensed third party, is an objective visual examination of the physical structure and systems of a home, from roof to foundation. It is the equivalent of a physical from your doctor, and gives you a true understanding of a home's potential problems. An inspector can also recommend ways to address or more closely examine potential issues.
What is involved in a home inspection?
A standard home inspection summarizes findings from a visual inspection of the home's
Heating system
Central air conditioning system (temperature permitting)
Plumbing
Electrical systems
Roof, attic, and visible insulation
Walls
Ceilings
Floors
Windows and doors
Foundation, basement, and the visible structures of the home
A good inspector will provide you with a written report immediately following the inspection. A failed inspection allows you to withdraw from the transaction (provided this contingency is in your Offer to Purchase Real Estate or to renegotiate the sales price.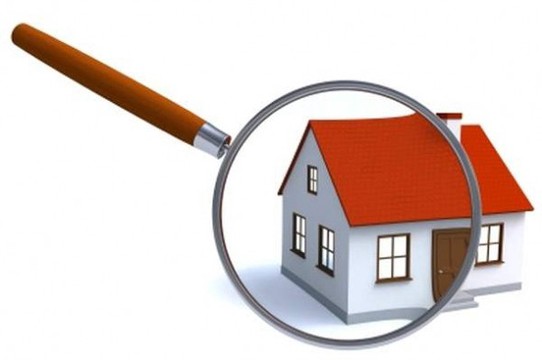 Guidelines For A Home Inspection
Like a homebuyer, there are lots of steps that occur from the purchase of a house. Not the least of which is creating a home inspection completed. By employing a qualified home inspector, a house might be thoroughly evaluated with a neutral alternative party and any issues could be uncovered before buying and moving into your home.
Attend the house inspection. While a real estate agent are prepared for the house inspection, it usually is a good idea for that buyer to wait the inspection too. By doing this, you will get all the straight from the house inspector and in addition no matter what issues within person. An average home inspection only requires a few hours of time which enable it to mean the real difference between building a costly mistake and avoiding it
No follow-up. If issues are normally found or perhaps an inspector makes recommendations of repairs that might be completed in the future, then an estimate for repairs ought to be built to find out the cost involved. Some inspectors will make an indicator for the follow-up from another vendor to check out a unique issue. In this case, make sure that the opinion of some other professional is sought regardless of whether it delays the timeline to shut.
Don't merely take the inspector's word. It isn't really wrong to get another professional browse the home. For those who have suspicions about the condition of the roof or HVAC unit, contact a professional in every field to test everything out. A termite inspection can also be another good idea regardless if the bank requires it you aren't. The very last thing for you to do is buy a home to see immediately it takes a pricey repair that could have been prevented with thoroughly inspecting the property prior to purchase.
Regardless of whether it's a new home, your house inspection should be completed. This method will verify that everything has been designed to code no corners were decline in the dwelling process. Older homes may necessitate additional tests. Homes which can be over 3 decades old may have additional problems that may not be seen in a visible home inspection.