How do I write an letter to an immigration lawyer?
An immigration lawyer practices law independently of the U.S. immigration authorities. He or she helps clients handle the wide range of issues that are related to visas, U.S. citizenship, green cards and other things.
​Since immigration law is federal, people can get an immigration lawyer from any state as well as if they live outside the country. However, people who just want to visit the U.S. for 90 days or less do not require the help of a lawyer, but the immigration laws are very complicated and constantly changing, and for all other purposes, it may save the applicant time and money to hire a lawyer. Failure to follow the application procedures correctly may result in long delays to process the application.
An experienced immigration lawyer will not only fill out all forms, he or she will also review the specific facts of the client's case, select the appropriate legal remedies, find any possible pitfalls or liabilities associated with the application and guide the case through the federal agencies.
The main reasons why a person may require a lawyer are:
Uncertainty about immigration benefits such as a green card or citizenship
To request asylum or a waiver to get an exception
To get help for removal or deportation proceedings
To request to return after deportation​​​
An immigration application has been denied
To stay in the U.S. after committing a criminal offence
A U.S. employer has not assisted in the immigration process
The application process and forms seems too long and confusing
An application for an investment-based visa​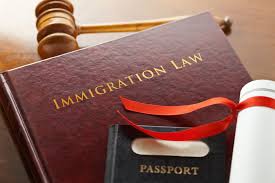 Selecting a Lawyer
After selecting a lawyer, the person should write a letter that explains in detail their situation. After sending the letter, they may call the lawyer to schedule an appointment. The aim of the letter is to give the lawyer an idea of what may be involved with the particular client.
The lawyer will need all the necessary evidence to present a strong case for the client. However, if the client has already hired the lawyer, a formal letter may not be necessary. If he or she wants to check on the status of their situation, a phone call or email may be enough. In some cases, the lawyer will request a letter and give a list of questions that need to be answered. The letter need not be in perfect English, but the meaning must be clear.
Give Details About the Case
The first paragraph should state the name of the applicant and the reason for writing the letter. The second paragraph can have any details that may pertain to the case such as the client has been deported, is married to a U.S. citizen or has already studied the naturalization process.
​If there are any personal problems, they should only be mentioned if they directly relate to immigration. For example, if the person has family in the U.S. or a child who was born in the U.S.
Close With a Summary
Any relevant names and dates should be included in the letter. These details will help the attorney decide if he or she should take the case. The letter should contain a clear request for the help of the lawyer. It may close with a summary of the main point and should be polite and respectful. If it has a rude tone, the lawyer will most likely decline to help. He or she has no obligation to represent an applicant.
Below is a sample letter to an immigration lawyer. It is a formal business letter and should be sent by certified mail with a return request. The letter should be typed on a computer and printed or written in very legible handwriting. If any documents are enclosed, they should be copies. No original documents should be sent. If the attorney decides not to take on the applicant's case, the documents may be lost.
Tips For Writing A Letter Of Appreciation To Your Immigration Attorney
If your immigration law firm was able to help you with a delicate matter, chances are you want to show your appreciation. By virtue of their chosen field of practice, immigration attorneys know about the difficulties their clients face, particularly in cases related to asylum, deportation, detention, and family-based immigration. San Diego immigration lawyers derive great satisfaction from their work, especially when they're able to help their clients overcome the odds. Getting a written message of gratitude is certainly always appreciated.
Getting Started
When you sit down to write a thank-you message to your immigration attorney, take a moment to think about how much your life has improved because of the law firm's work. Let's say you got married overseas without knowing the best method for marriage-based immigration is to file a K-1 visa application and conduct the wedding in the United States. If your lawyer was able to bring your stranded spouse into the country, make sure to mention this in your letter.
Your Letter as a Testimonial
Client recommendations are like gold for all law firms, particularly those that practice in complex areas such as immigration. If you want your letter to be used by the law firm as a formal recommendation or endorsement, say so explicitly in a separate paragraph. If you're writing in a language other than English, you may want to give the firm permission to use a translated version of your recommendation so it can be posted on the law firm's website, included in a newsletter, or framed and displayed at their office.
Forms of Presentation
Emails and direct messages are fine, but there's nothing like the feeling of receiving a letter written on paper. Your letter doesn't have to be handwritten. You can type it on a computer and print it out, but make sure to personalize it with your signature and a short greeting in your own handwriting. A colorful thank-you card is also a nice touch because it can be displayed on a desk and shared with other staff members at the office.
Format to Follow
When it comes to expressing gratitude, sincerity is always the most important element, but you can also follow this simple format for thank-you letters:
Start off by explaining what you're grateful for.
Include some specifics about how the law firm's work, guidance, and experience were helpful in your case.
Write about how you felt when you or your relative finally arrived in the U.S. or about all the things you've been able to accomplish since you received your green card.
For a conclusion, you can use standard closing phrases such as "best wishes," "sincerely," and "thank you again." If you feel inspired to include some emotion, don't be afraid to write it out. Your attorney will know if it should be excluded from a testimonial.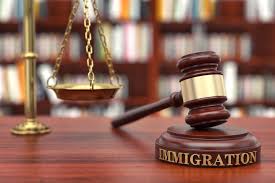 Understand your purpose.
There are many reasons why you may wish to contact your attorney. Understanding that reason is key to determining whether a letter is the appropriate course of action and, if so, to writing a letter that clearly communicates your message.
If you merely wish to inquire about the status of your case, a formal letter is not necessary. Your lawyer is obligated to keep you reasonably informed about the status of your case and will likely contact you whenever there is news to report. If you have not heard from your lawyer in a while, send him a quick email or leave him a voice mail message asking for an update.
If your lawyer has requested that you write him a letter, follow his instructions his exactly. For example, if he sends you a list of questions to answer, simply answer his questions one by one as clearly as possible. Do not worry about formatting the letter in any special way or typing it unless your attorney requests that you do so.
If your lawyer has asked that you write him a letter giving your consent to his requesting documents on your behalf, you should ask your lawyer to write the letter for you. This kind of letter may need to meet certain criteria to be effective and your lawyer is the one who will know what the letter needs to include. Your only role should be to revise and sign the letter once you have received a draft.
If you are concerned your lawyer is not working on your case, write him a polite but firm letter explaining your concerns. If you feel more comfortable emailing or calling him, that would be fine as well. You are under no obligation to express your concerns in a formal letter.
If you want to fire your lawyer, send him a letter that clearly states you are terminating the relationship and that the lawyer is to cease working on any pending matters. You should also ask that he return all of the documents regarding your case and pay you refund for any unfinished work.
Common types of immigration letters
There are different types of immigration letters, and they serve varying purposes. For instance, a good character reference letter for immigration can help an immigration officer understand better the character of the applicant. If the letter contains all the pertinent data required, an approval should be in the works.
Immigration officers don't want unnecessary details contained in the letter. This could be reason enough for them turning you down. When you intend to write an immigration letter of recommendation, do some research about it first. Online resources such as this one provides a great collection of good moral character letter for immigration samples and other types of immigration letters such as:
Character reference letter for immigration
A character reference letter usually defines the person's character, and this becomes an essential source in gaining benefits for the said person. As much as possible, make the best reference letter by downloading a template or create one on your own. You may even include the address of the embassy or state department where your friend plans to send his own application letter.
Make it a point to briefly introduce yourself and define your relationship with the applicant in the first part of the letter. Of course, when writing an immigration letter for a friend, it goes without saying that you will positively describe your friend's character. If you can provide a short anecdote to prove this, do so. Then write your closing statement. Throughout the letter, maintain a polite and courteous tone.
Immigration letter of recommendation
When writing such a letter, pay attention to the details. Remember that first impressions always count. Creating a good letter can be a daunting task but using good moral character letter for immigration samples can make the job easier. After all, these have proven their effectiveness.
After going through some samples, you can interject your thoughts like adding a decent introduction to the letter and clearly explaining the good traits of your friend. If you have some added information relevant to the letter's purpose, do so without hesitation. Then conclude your letter with a genuine compliment.
Reference letter for immigration from the employer
An employer making a reference letter for his employee for immigration purposes need not fret too much about writing one as there are also sample letters that can assist him. The formats of these sample letters generally include information regarding the employee and the employer.
The employer should identify himself by providing his name, company, address, and other information. Briefly describe your position in the company and that of your employee and provide positive information about him.
Relationship support letter for immigration
This type of immigration letter will involve your relatives trying to secure successful immigration approval. You can avail of several techniques when writing this letter. Again, start with a decent introduction followed by a description of your relative's good character. If you have any supporting documents that can prove useful to illustrate this, include them. You can conclude your letter with a sincere compliment.