THINGS TO CONSIDER BEFORE BEGINNING YOUR KITCHEN RENOVATION
Do you sometimes just glance over at your kitchen and think about how dreary it is, then think about how it really could use a makeover? Do you then start contemplating undergoing a kitchen renovation, but immediately revert to being content with reality because you don't even want to consider how overbearing the task would be? Maybe you just need a little bit of guidance, or maybe you just need to know where to start. Luckily enough
Know what you need
Before anything, you should look at your current kitchen and ponder upon a couple of things. What do I like about my kitchen that I'd like to retain in my new one? What do I utterly dislike about it that I wish would change after the renovation? These things can include not having enough storage, having better appliances, sparse space for people to move around in etc.
Inspire yourself
Get up to date on the latest trends and let your imagination run wild. Find ideas through Pinterest then scroll through and save your favorites in your own folder. Otherwise, jump on Instagram and search through various kitchen renovation hashtags or look at some of these pages that are filled with exceptionally beautiful feeds
Know your costs
A budget is important to have set for yourself early in the renovation process and it's important that this budget takes into account all the annoying additional costs that may not be so obvious at first. To begin with, a good rule of thumb in estimating the amount you should spend in your renovation is by considering the overall cost of your home. The professionals in the industry suggest that remodels of a kitchen should amount to between 5 and 15% of your property's total value. If you're new to the scene or to the idea of a kitchen renovation, then 10% is a good guiding figure to start yourself with.
Visit a showroom
Visiting a showroom is extremely helpful for numerous different reasons. For one, it can be a source for inspiration with all the model displays and products. On another hand, it allows you to add an extra sensory element to your ideas as you are able to experience in person how the material feels, what it looks like upon closer inspection or even how the doors sound when they close. What is especially helpful is seeking information from one of the in-store consultants. Consequently, you can receive direct feedback for what you're planning to do, answers to inquiries you haven't yet been able to resolve and even look into the next step for your home project.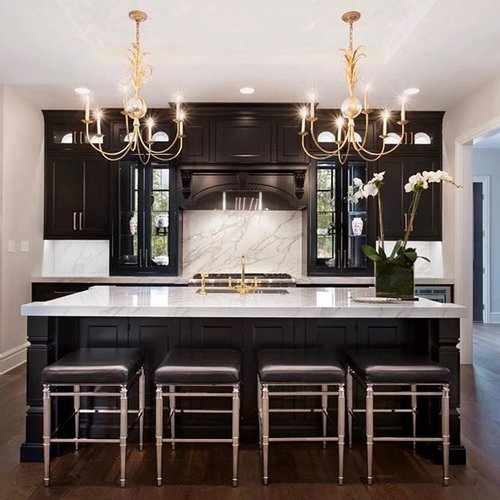 Things to Consider: Minor Kitchen Updates
The kitchen is the equivalent of the Beltway during rush hour on a Friday afternoon. It is the most heavily-used part of a home, giving it the starring role in most reno dreams. In fact, many homeowners say a key reason they choose to take on a kitchen remodel is their discontent with the space.
And the kitchen can make or break future real estate deals. Whether the cabinetry is outdated or the walls feel like they're closing in, it may be time to evaluate the functionality and the layout of this room. The good news is minor kitchen remodels are a popular trend for those homeowners who need change now—and the right choices can stretch that resale value, even without a huge budget in place.
Declutter with expanded counter and storage space.
Too many cooks in the kitchen can create a quick traffic jam. A top complaint of homeowners is functionality of space. By adding counter space or an island, this room can be more user-friendly, and you may actually look forward to being in it. More meals cooked at home equal less money spent on takeout. Plus, carving out more storage space—like drawers or a pantry—can help with organization.
Improve design with updated cabinetry and hardware.
Yes, you can accessorize your kitchen. Instead of a full gut job, a minor kitchen remodel could be as simple as new paint and hardware. White is a trending non-color color for contemporary kitchens, and it can brighten up the space.
Go green with new appliances.
Going green isn't only good for the environment—it also improves your bottom line. Old appliances are less efficient; therefore, they impact your utility bills in a negative way. For example, ENERGY STAR refrigerators use 40% less energy than conventional ones made before 2001 do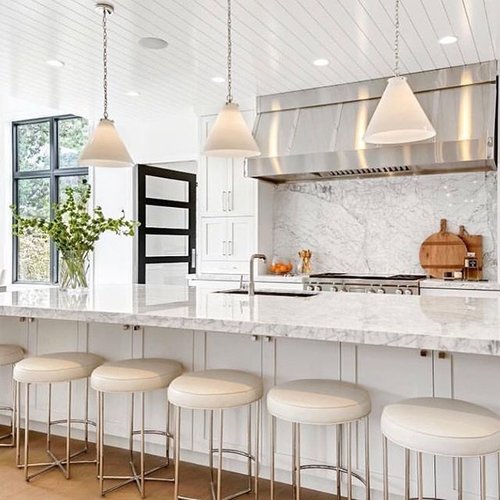 Commandments of Kitchen Renovation
Last week we announced the winner of our first annual kitchen makeover contest, The Big Reveal! But now that we have the voting out of the way, let's look at the useful and interesting advice every single entrant learned from their real-life kitchen renovation. What makes for a successful kitchen renovation? What's important? What's not?
asked every Big Reveal contestant to share their best tips for a successful kitchen makeover, and they all offered great advice that often aligned with other discussions we've had on this topic. They also converged on a few themes that we heard about before, and altogether we think this is a collection of the most essential advice for a smooth kitchen renovation process.
Of course, commandments are made to be broken, and while we think all of these tips are super helpful, they don't always apply to every single kitchen. I know that I broke at least a couple of these in my own kitchen renovation process, and all turned out fine!
Cook in the kitchen and understand your workflow before making changes.
Don't rush into the renovation process. If possible, wait and use your kitchen in its broken-down, non-optimized state. This will teach you how you want to use it and the arrangement that will actually help your cooking.
Understand what will actually save money.
We often go into renovations with inaccurate ideas of what will save money. Understand the biggest ways to save. DIY isn't always cheaper, replacing an appliance can save money in the long run, and keeping your current layout and reusing materials can help a lot!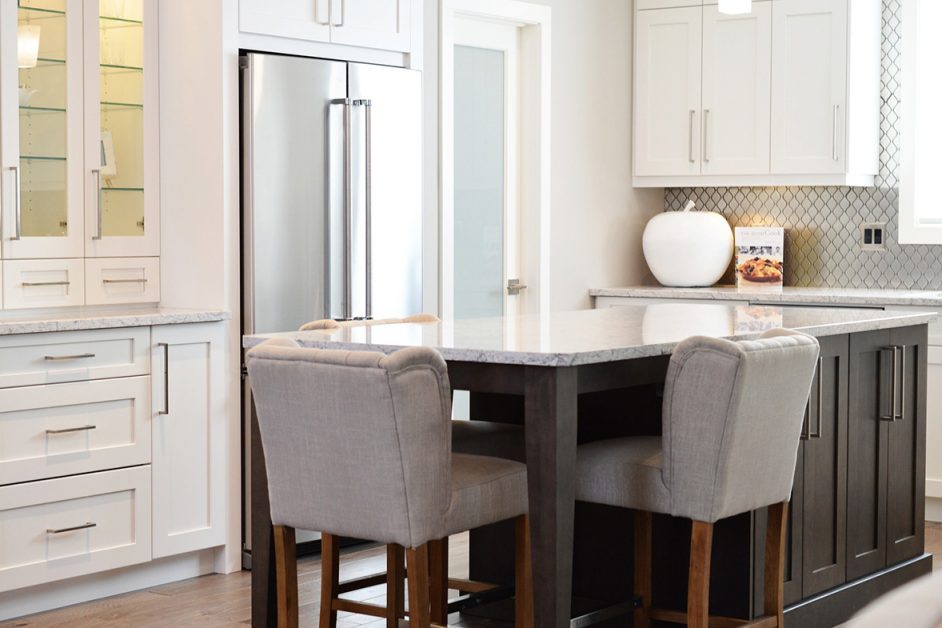 Kitchen Remodel: Factors Homeowners Should Consider
Your kitchen is arguably the heart of your home, and if it doesn't meet all your needs and wants, a kitchen remodel might be in order. A lot of families look at their kitchen as an intimate hallowed space that's the very center of daily activity. And while a kitchen remodel might seem daunting, it's an incredible opportunity to boost your home's value, as well as the effectiveness of the room.
Things to Consider Before Your Kitchen Remodel
Home Value After a Kitchen Remodel
Because the kitchen is so vital to your home, it can drastically affect the marketability of your home, as well. An attractive kitchen is one of the first things prospective buyers will notice. Ultimately, it increases the likelihood of getting close to your asking price when you do sell. Furthermore, for many buyers, your kitchen is a statement as to how well the previous owner cared for their home.
Low-Interest Rates
Interest rates are in a constant state of flux. If you've been considering a kitchen remodel but the interest rates turned you off, we have something for you to consider. If you have accumulated significant home equity and have a good credit score, be on the lookout for a season of low-interest rates. This is the ideal time for you to take the plunge.
Wear and Tear
Outdated appliances, missing handles, broken cabinet doors, peeling countertops, and cracked tiles hardly scream "gourmet." Unfortunately, they also leave a sour note on prospective buyers and current homeowners, alike, simply because they're unappealing. Kitchen and bath remodeling often comes down to remedying a badly deteriorated environment due to years of unattended wear and tear. In this case, the current kitchen has outlived its purpose and needs to be remodeled.
Energy Efficiency
Many a homeowner want to decrease their carbon footprint and lower their energy consumption at the same time. This is a worthy and necessary goal. Energy savings are an environmentally friendly and financially prudent reason to embark on a kitchen remodel. For example, kitchen skylights channel more sunshine reducing the need for artificial light. Furthermore, solar headers and energy-efficient appliances work together to reduce your power bill and negative impact on the environment.
Things To Consider Before Choosing Kitchen Cabinets
The Difference Between Custom and Semi-Custom Kitchen Cabinets
Custom cabinets offer nearly limitless options in wood types, colors, sizes, and finishing options, and they're built to your exact specifications. Usually you'll start with a standard size cabinet and add on the details and features you want. Depending on the level of customization, price, quality, and delivery time can vary widely.
Semi-custom cabinets are available in more styles, features, and options than stock cabinets. This gives you more flexibility and design influence and ensures a tailored fit that's perfectly personalized for your kitchen. The price for semi-custom cabinets will vary depending on the materials used and the amount of customization you choose to do. However, since customization options are limited, the expense still comes in at significantly lower than fully customized cabinets.
Which Material Matches Your Lifestyle & Budget
When it comes to cabinets, there is no shortage of options to choose from. Most of these options are wood or wood-based. If you want to go with all-wood cabinets, you'll be choosing from either hardwoods or softwoods. Hardwoods include oak, maple, and cherry. Softwoods include evergreens such as cedar, pine, and spruce. Woods have natural color variations that can be enhanced by whatever finish you choose, making your end result quite unique.
The Variety Of Cabinet Finishing Options
Your cabinets aren't done until they're finished! Finishes are a great way to add beauty, depth, and a personal touch to your cabinets. But what finish options are out there, and what styles appeal to you? Popular finishing options include painted, distressed, stained, and aged.
Think about the type of finish that appeals to you and that might look good in your home. Choose something timeless that will age well, and consider how it will impact your kitchen's design as a whole. Next, choose a finish you like (or two or three) and get samples so that you can see how it works with your other design elements.