Mortgage and insurance questions to ask yourself before renovating your home
Here's a horror story you might have heard before: a young couple decide to renovate their new house. They choose new tiles, re-do the kitchen and knock out a wall. But halfway through pulling out the bathroom tub, their bank account runs dry. They head to the bank to borrow more money – and are rejected.
To avoid this fate, it's important to know the ins-and-outs of how your reno might affect your home loan, borrowing power and home insurance. We asked our property expert Steve Jovcevski to share some need-to-know insights, and came up with these key questions you should be able to answer before bringing out the tool belt.
Does my home loan lender know I'm renovating?
The answer to this should almost always be: yes. You may not need to let your lender know about a reno if it's something minor – like a new coat of paint – or if you are 100% certain you have the necessary funds to finish the job. Otherwise, you should always let them know, just in case.
How am I paying for the renovation?
This will mostly come down to what kind of changes you want to make and how much it will cost. For example, if you're repainting, you might pay for it out of your savings. If you're re-doing the carpet, you might take out a personal loan.
What happens if I run out of money?
Uh-oh. So you're halfway through gutting your bathroom or ripping a couple of walls out, and your renovation fund runs dry. Your first step is probably to approach the bank for more money – but unfortunately, a lender may be reluctant to give you any more funds, in case you can't finish the job.
Boost the value of your place with these DIY renovations
Home renovation jobs can be endless from small scale tasks such as replacing light fittings to larger sized changes like building a pool! However, if you're looking to add value to your home you don't necessarily have to turn to the mammoth jobs requiring builders, architects and tradies. There are plenty of jobs you can do yourself! So pull out some old rags and get cracking on these DIY renovations that home reno experts say add value.
Get painting
A fresh coat of paint can go a long way in boosting the value of your home by making it look crisp, clean and more appealing. By selecting light colours for smaller rooms you can actually make them appear larger! Don't just do one room though, complete the job on the whole house as one freshly painted room will make an adjoining room look even older and tacky. Painting the interior walls of your home can be a satisfying task done over a weekend.
Create a grand entry
By this we don't mean you have to erect, large marble pillars or life-size animal sculptures imported from Italy, you just need to create curb appeal. As we all know, first impressions last forever! Here are a few hints on how to make it happen:
Replace the front door and don't forget the doorknob! According to the Cost vs Value report by leading US renovation magazine Remodeling, a new front door gives you the best bang for your buck.
Paint the front door
Do a letterbox makeover
Buy a new house number
Replace the overhead light at the front door
Add colourful flower beds to the front garden
Add another bedroom
Regardless if you're planning to sell or rent your home, creating an additional bedroom is an easy and quick way to increase its value. Potential buyers and renters typically hunt for a property through online platforms – Domain, property.com.au and realestate.com.au – entering specific searches like room numbers. If you have an old dusty attic, it's worth taking the time to clean it out and convert it into a bedroom, such as a parents' retreat by installing insulation and windows. Or, if you have a basement that's full of cobwebs, dust it out and turn it into a spare room. Just like that, you've added value to your home!
Refit the kitchen
The kitchen has become one of the most popular places in a home, with plenty of time spent in it cooking, entertaining and chatting with family and friends. Better Homes and Gardens says the kitchen deserves "special" attention, so a neat, modern looking kitchen can genuinely improve the value of a home. It's important to focus on benches, cabinets, drawer fronts and handles by either replacing or recovering them. A kitchen can also be transformed and modernised by replacing or adding a splashback with glass or tiles. After all, it is the most visible part of the kitchen!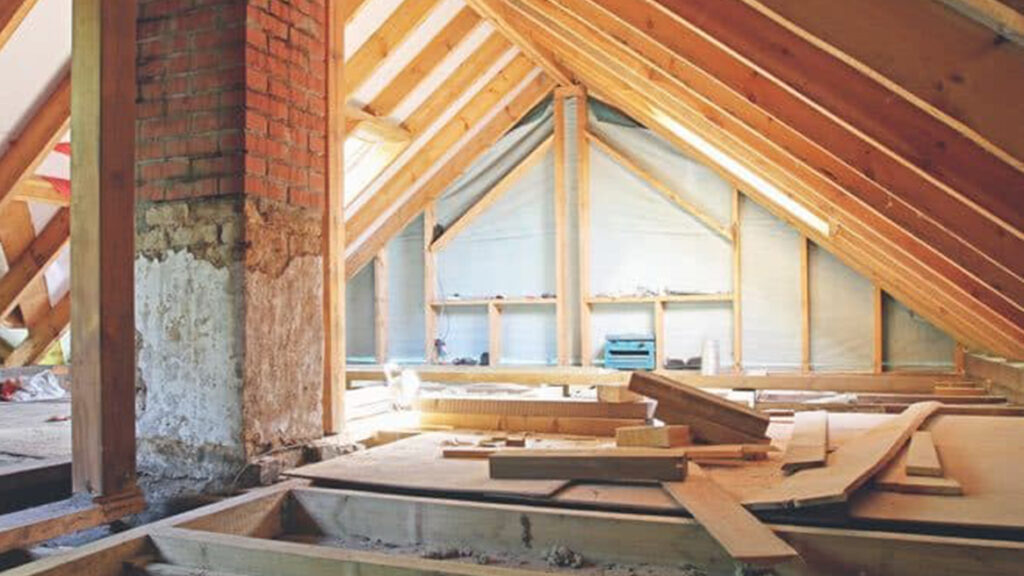 Green renovation tips for a more sustainable home
Renovations are the perfect opportunity to make your home green and sustainable. Creating a sustainable home is no longer just a trend, it's part of our daily lives and crucial to reducing the impact we have on the environment. It doesn't matter how small or large the renovation is, there's always an opening to lighten your environmental footprint for short and long term benefits.
Quality, environmental and sustainable design principles will save you thousands of dollars on energy and water bills while creating a more livable and healthier home. So follow our guide on how to incorporate sustainable principle designs into your home renovation.
Environmentally savvy, green pros:
Once you've made the conscious decision to renovate a green and sustainable home you need to find the professionals who practise environmentally friendly methods. There are plenty of designers, builders and architects to choose from but you need to take the time to shop around and find the ones who have the same 'green' mindset as you. Check the qualifications of the builders or contractors you are hiring and make sure they have proven sustainable design case studies along with being across the green building regulations in your area.
Passive design:
A passive design refers to the design of a home that needs little if not any artificial cooling or heating. To implement a passive design, it's important to understand the seasonal weather patterns of the area where you live. Once this is established the rooms in the house can be structured so they are a comfortable temperature all year round requiring minimal cooling or heating mechanisms. Passive design elements include; orientation, insulation, airflow, double glazing and thermal mass. And the good news is, it costs little or nothing to incorporate passive design into a home.
Material selection:
Here are a few ideas to assist your decision making around materials. These concepts will help create a sustainable home.
1. First off, where possible look at re-using existing building materials to minimise waste. If you knock down a wall, use those bricks for paving or if you pull up your floorboards there's perfect material to build a fence. Get creative!
2. When purchasing the materials for your home renovation choose environmentally, sustainable friendly products. Always read the label carefully, as 'natural' and organic' products may only contain a small percentage of natural ingredients. Also try and avoid building materials that leak toxic waste such as particular paints and glues.
3. Look for renewable resources, such as timber from a sustainable managed forest. Also consider the lifespan of these materials. There's no point going with a material that may only last a year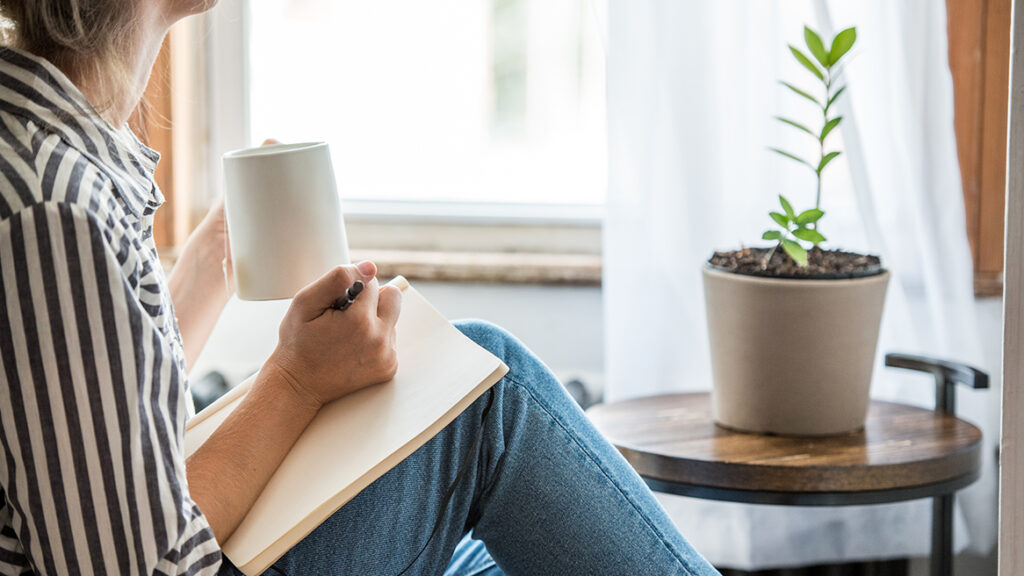 Renovation tips for investors looking to flip
Who doesn't like to earn a quick buck? The renovate and flip strategy is all about just that. It's the concept of buying a rundown property below market price, jazzing it up to increase its value then reselling it just months later for a fast profit. It's easy said than done and keep in mind, a flip can flop. However if you're looking to flip follow this guide for renovation tips and more so you finish sunny side up!
Location, location, location
Find a home in a desirable, sort after neighbourhood or city where people want to live. Research and find areas with rising real estate sales, employment growth and good schools nearby. There's no point in buying a place in a run-down suburb that may fall off the map!
Structurally sound
You don't want to purchase a place that's about to fall to pieces, as that will just cost you a lot more money to renovate from scratch and the probability of making a profit decreases. Look for a property that is in a good condition structurally. It's always a good idea to bring a builder, plumber or electrician with you to check out the place as they'll have a good idea as to the state of the home's structure.
Close to your home
If you invest in a place that is far away from your home and you have to spend an hour or so commuting back and forth each day than making a quick profit becomes a long shot. You'll also spend lots of money on petrol when it's all about making money. So look at investment properties that are relatively close to where you live.
Don't buy at or above market value
Aim to buy at below market value, preferably at the low end of the market. If not, you won't make money! Look to buy a run-down property in a great neighbourhood as opposed to purchasing the best house in a poor neighbourhood.
A makeover
In order to resell the investment property for a higher price, it must be in need of a good makeover. Before you even purchase the property have a good idea of several ways you can make cosmetic changes to the place to increase its value. As we mentioned above, you don't want a place that requires mammoth renovation tasks.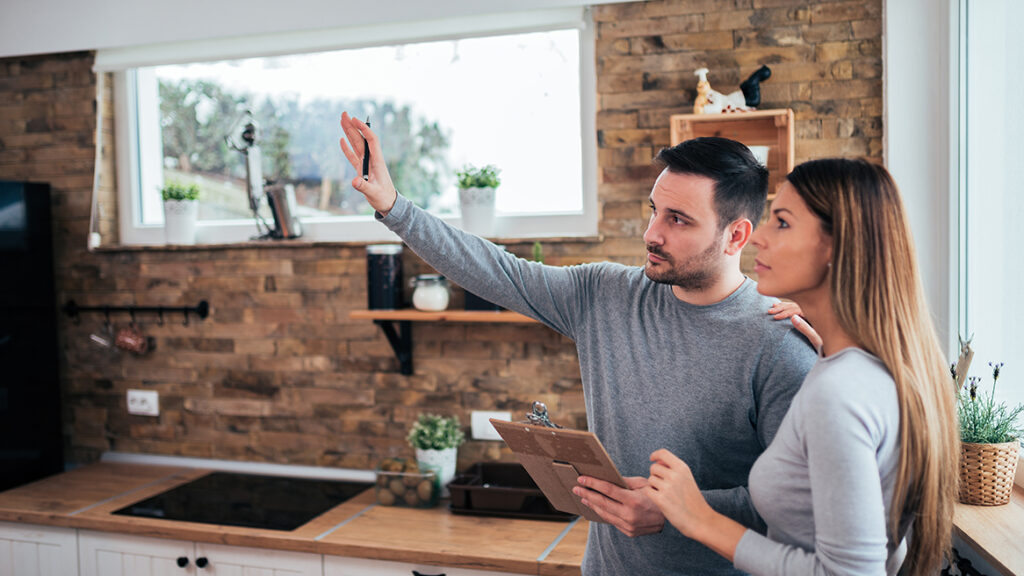 The Biggest Renovation
Looking at updating your kitchen, bathroom or garden this year? Well here are some renovation trends to consider so your home makeover is modern, chic and most importantly a place where you want to spend time. Let us take you through the sizzling kitchen trends, hot bathroom fads, fashionable interior designs and renovation garden fazes
Larger and more spacious
Gone are the poky, small kitchens that were once the trend of the 70's and 80's. Now just think, the bigger the kitchen in 2016 the better. This year kitchen renovations will involve knocking down walls to increase the space and by doing this is opens up the area to integrate it with the dining and living rooms.
Silent and metal range hoods
If you're going to have a spacious open-plan kitchen the last thing you want is the annoying hum of a range hood. So the experts are suggesting you choose a range hood with an external motor that can be installed on the outside of the house or in the roof. Here's to a little piece and quiet while you cook!
Hi-tech
I'm sure we can all admit to having some sort of device with us in the kitchen when cooking up a storm. Even if it does end up with flour or other baking products all over it! So in 2016 the kitchen will become a smart space. There will be designated spaces to store and charge your phone or tablet so they're always at arm's reach when you need to pull up that favourite online recipe.
Light it up
Let your kitchen shine in 2016, especially if you're putting lots of money into renovating it, why not show it off with lots of lights! Illuminate the kitchen bench with a pendant hanging from above or brighten the cabinet with lighting. Ceiling lights are merely a thing of the past.